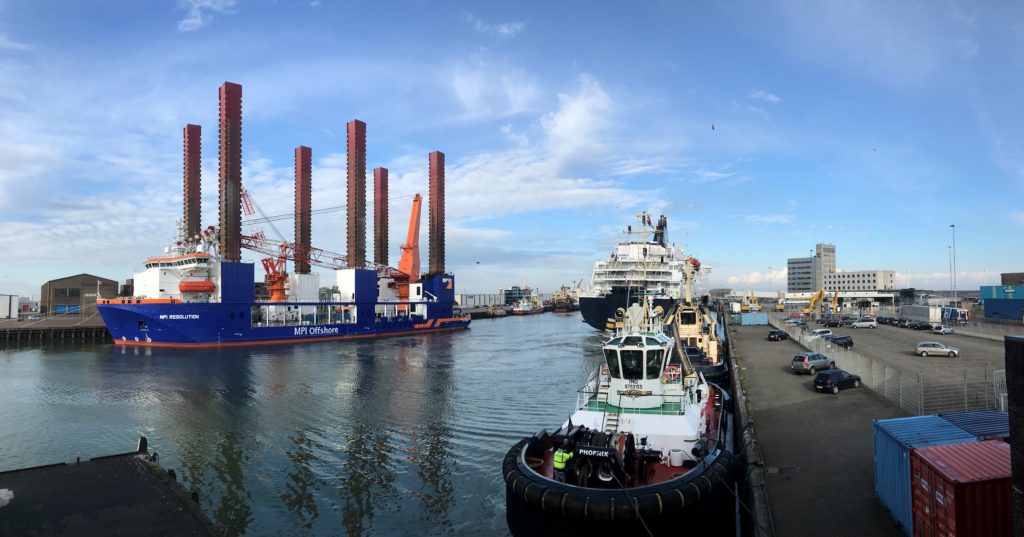 It may even be the finest hour for the region's offshore sector. As a spin-off from Vattenfall's ambition to achieve fossil-free living within a single generation, just over twenty kilometres off the coast at IJmuiden, a complex of four offshore wind farms known as the Hollandse Kust Zuid array is set to rise out of the sea. In the same way that Vattenfall (the company that took over Nuon) won the tender last March for the Hollandse Kust Zuid I and II plots, the largest energy provider in Northwestern Europe repeated the feat last summer, for the remaining plots III and IV.
Ron Davio, chairman of Amsterdam IJmuiden Offshore Ports, was openly enthusiastic. "We were founded more than thirty years ago, and in recent years have become increasingly focused on wind energy, a sector that is developing fast. Vattenfall plans to install a staggering 1,500 megawatts offshore." To put that figure into perspective, he reached for a brochure in which he could point out the other nearby production fields the Prinses Amalia wind farm (60 turbines), NoordzeeWind (an offshore wind farm off Egmond aan Zee with 38 turbines, and Luchterduinen (43 turbines). "All together they generate 'just' 350 megawatts of power,' explained Davio, tapping his finger on the map marking the location. The remarkable feature of these four new wind farms is not only their size but also the fact that they are being established without grant funding. 'There are just a handful of market parties capable of tackling a project like Hollandse Kust Zuid, without a government grant. In that situation, a completely different set of tender criteria apply. Issues like experience, reputation and financial liquidity all play a role. Vattenfall is a major European player, that is easily capable of satisfying all those criteria."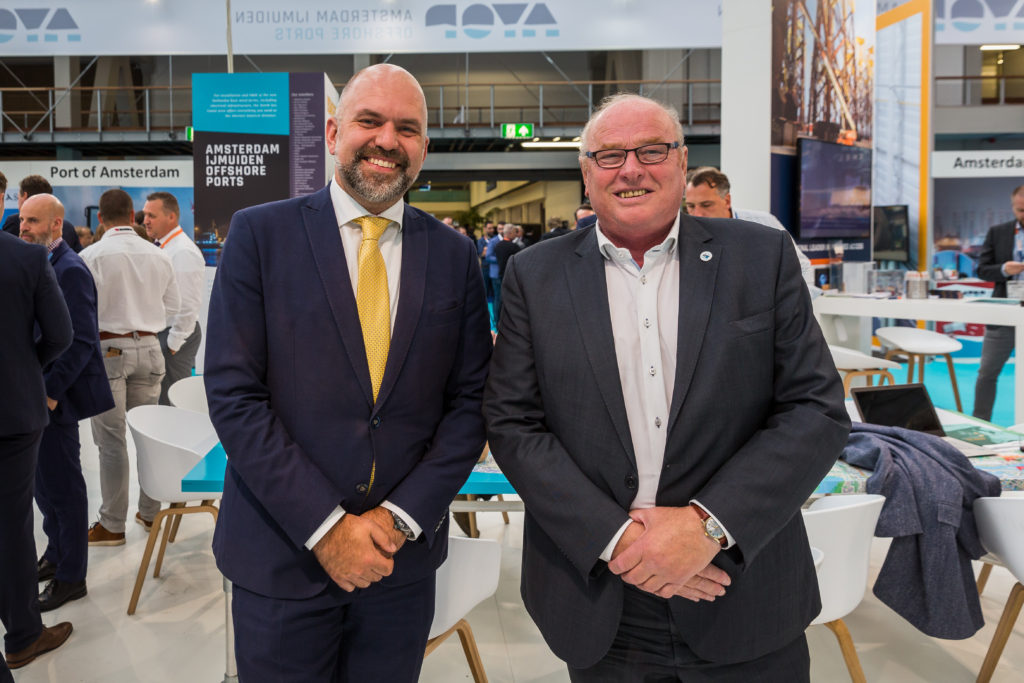 In other words, it is all good news. But how can be IJmuiden region profit? After all, the 10 megawatt turbines for the new farm will be supplied by the German-Spanish conglomerate Siemens Gamesa Renewables, and the installation work is to be carried out by Subsea 7, based in Zoetermeer. The foundation piles will be supplied by Sif Netherlands. "Vattenfall is responsible for selecting the suppliers, but to carry out the project, each of these companies will require local support. And that is where many of our members can play a role," suggested Davio.
Further reading? You can read the entire article in Ways to sea issue 3!
Would you like to receive a copy of Ways to sea? Please send an email with your information to amports@amports.nl