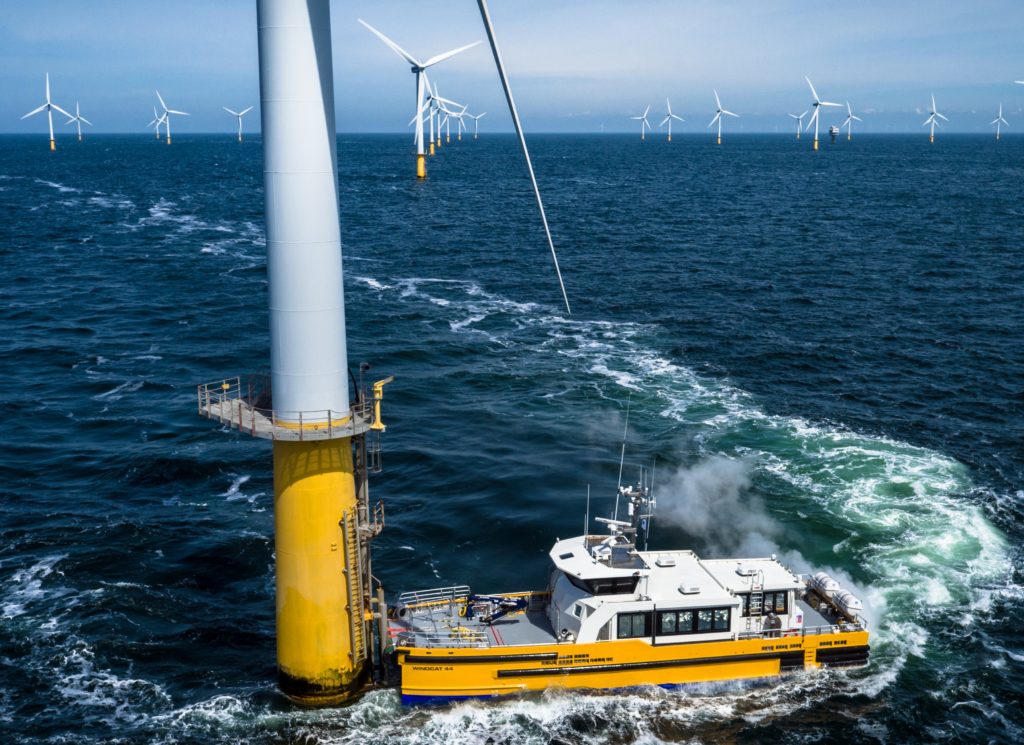 Willem van der Wel has been employed at Windcat Workboats, the company established in 2003, for a decade. For years he carried around a business card 'with no job title' because at the time his focus was on design, new building and business development. He has now become Managing Director at Windcat, with responsibility for operational affairs.
The company based on the Trawlerkade in IJmuiden, as the saying goes, has hit the jackpot. Since Van der Wel took charge, the offshore wind sector has started to undergo its inevitable growth. The constant pressure on the still essential oil and gas sector has at it were put the wind in the sails of the wind sector. "There is no real upsurge, but steady growth," he commented, tempering his enthusiasm. One key step in that 'steady growth' is the fact that two wind farms in the Dutch sector of the North Sea have been given the green light. In the same way that the Swedish energy company received the licence last year to build and operate plots I and II of the Hollandse Kust Zuid (HZK) array, the company recently won the tender for the remaining plots III and IV.
There was one crucial passage in the contracts for these tenders: Vattenfall is working without government grants. Van der Wel explained that to date, offshore wind development was partly driven by government subsidies. Obviously the aim was to encourage the development, but because there is no strong history of grant awarding in the Netherlands, the regime was restricted to just a couple of wind farms. He went on to add that grant awarding is not the only area in which the government plays a role; for example, they are also responsible for releasing the areas, and issuing the licences. "Vattenfall is the first company to be launching an offshore wind project in the Netherlands, without government funding. Because they no longer have to wait for a government that is providing financial aid, while at the same time competing with other energy sources, the development is expected to generate new opportunities. The potential of offshore wind has suddenly become many times greater."
Further reading? You can read the entire article in the third issue of Ways to sea!
Would you like to receive a copy of Ways to sea? You can send us an e-mail with your information to amports@amports.nl You can read the online version here